NBA Free Agency Travel Posters - Bleacher Report
I teamed up with Bleacher Report to create these custom travel posters to engage their audience in a fun conversation about the NBA draft and free agency on social media. I designed each poster with color palette of the respective team and the final product was animated in the cinemagraph style by the graphics team at BR. We had a lot of fun adding in little Easter eggs for the fans!
Illustration, Motion Graphics, Character Design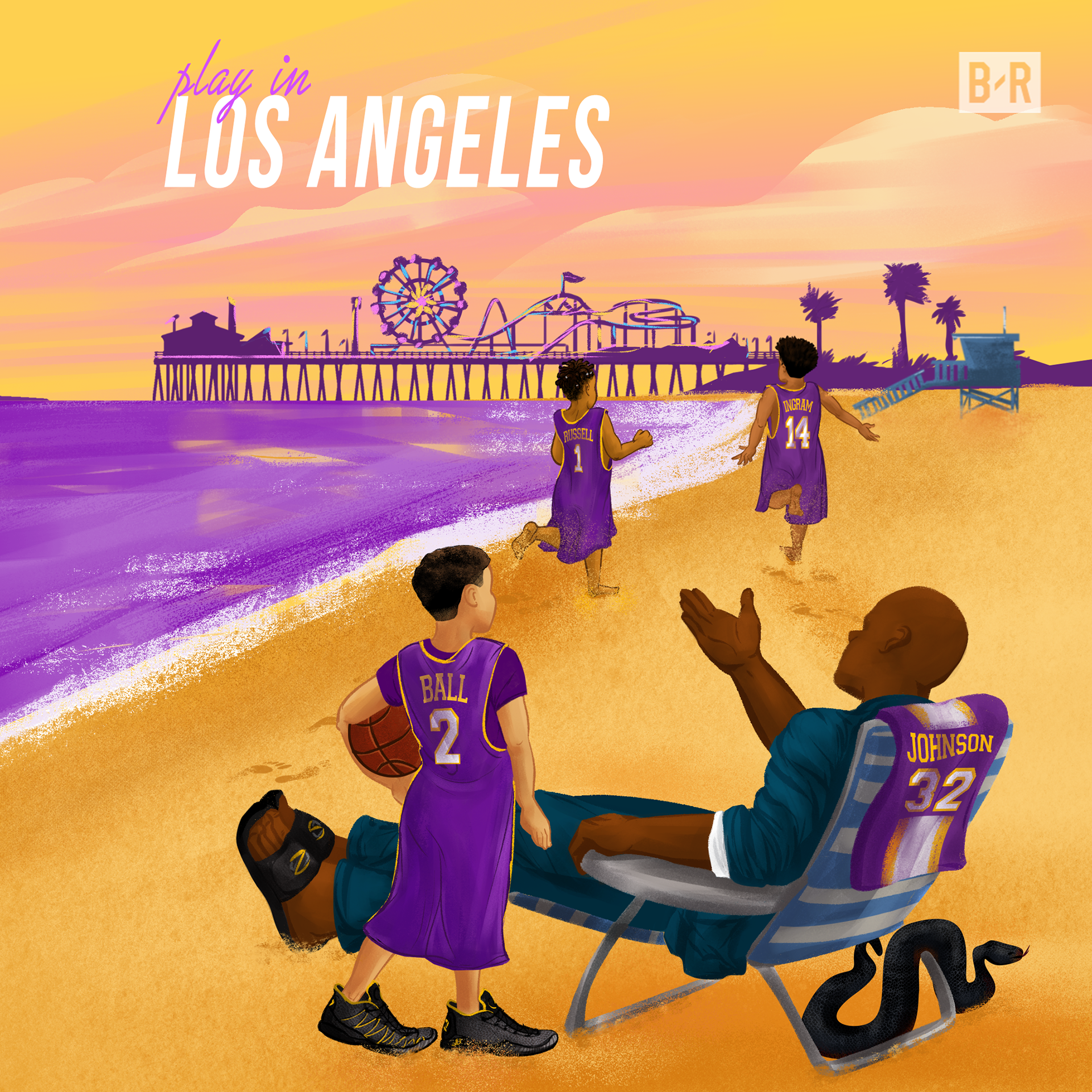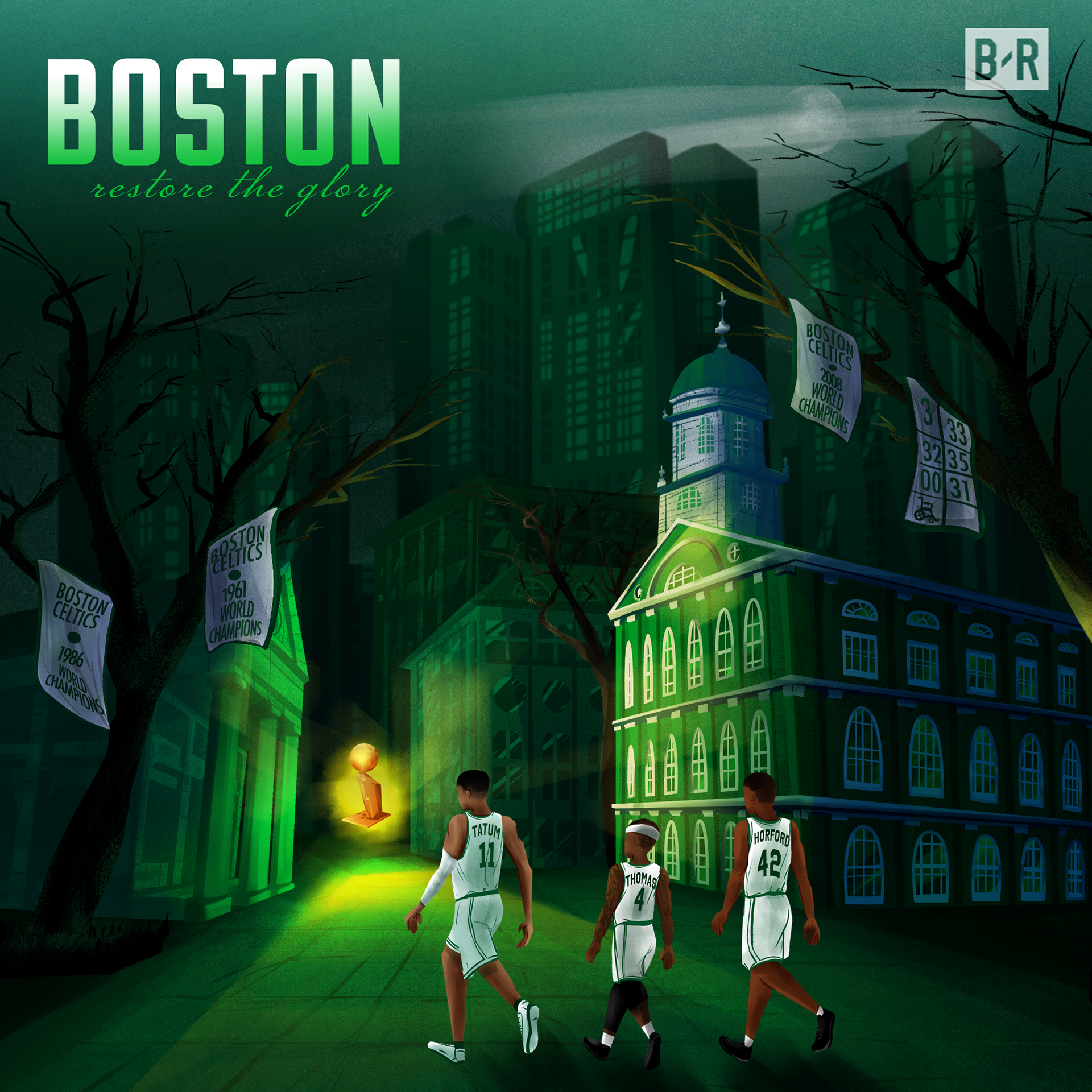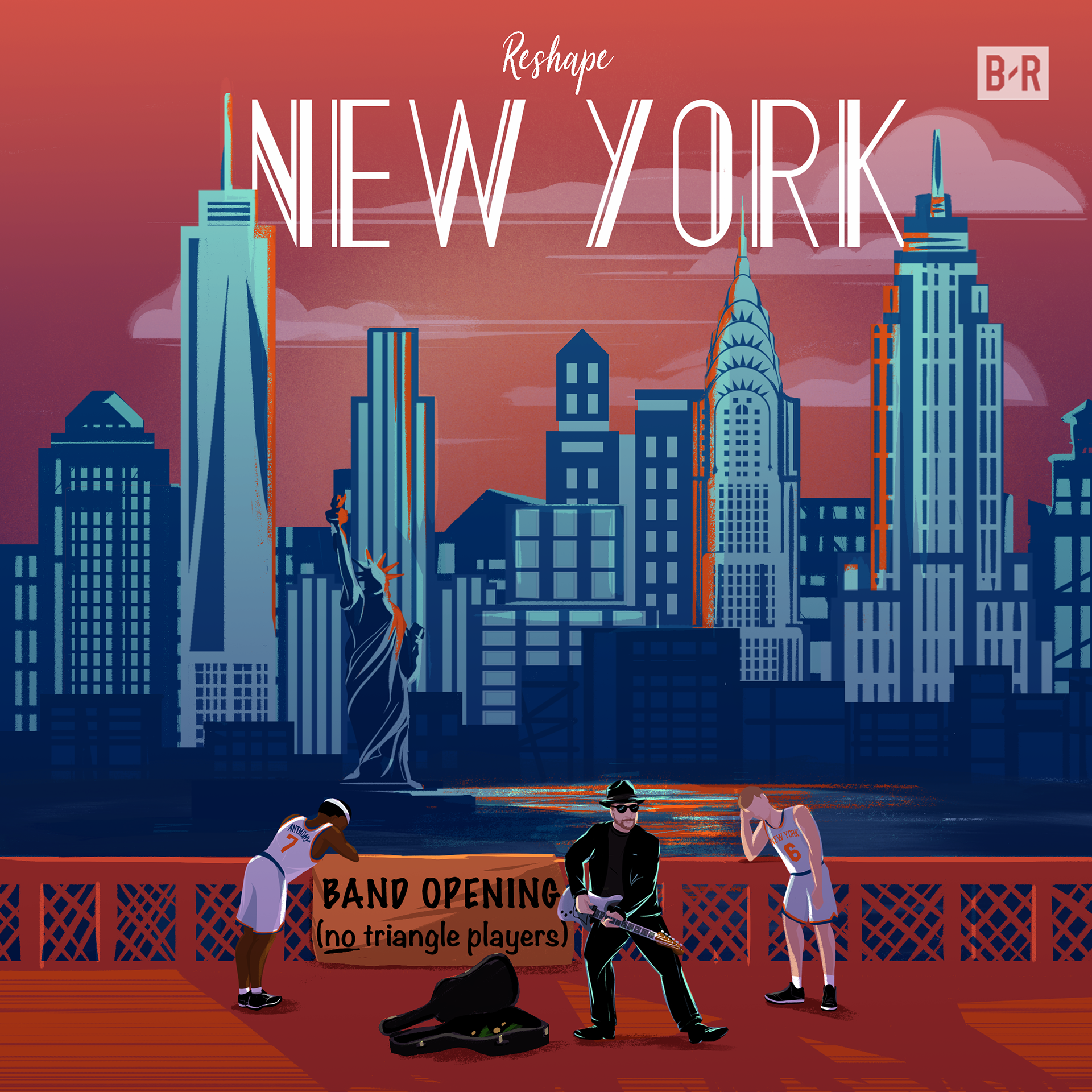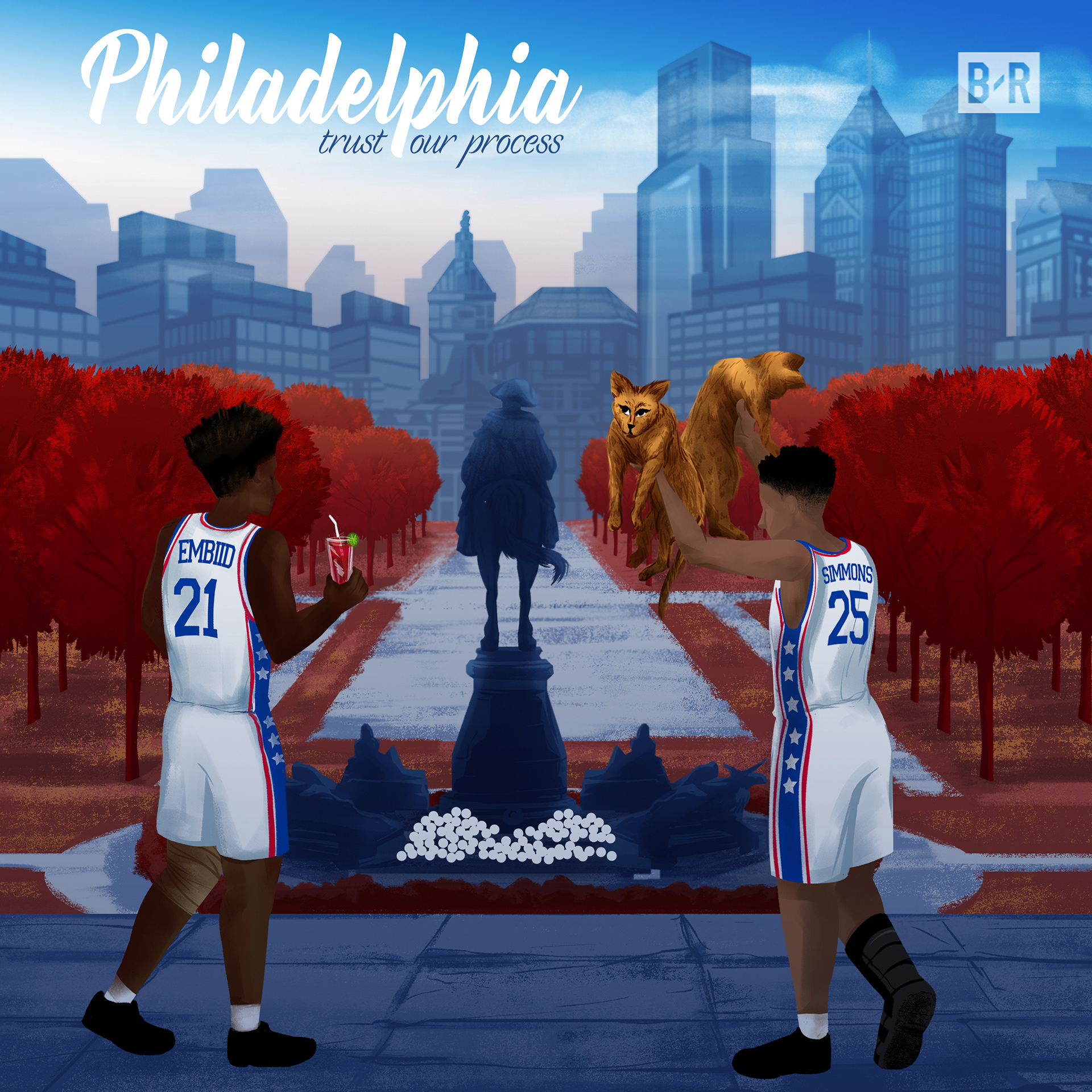 Boston Poster process Sketches - 
I researched and explored many landmark scenes in Boston. In the beginning we talked a lot about creating a waterfront scene. In the end, we went with the last sketch of Quincy Market.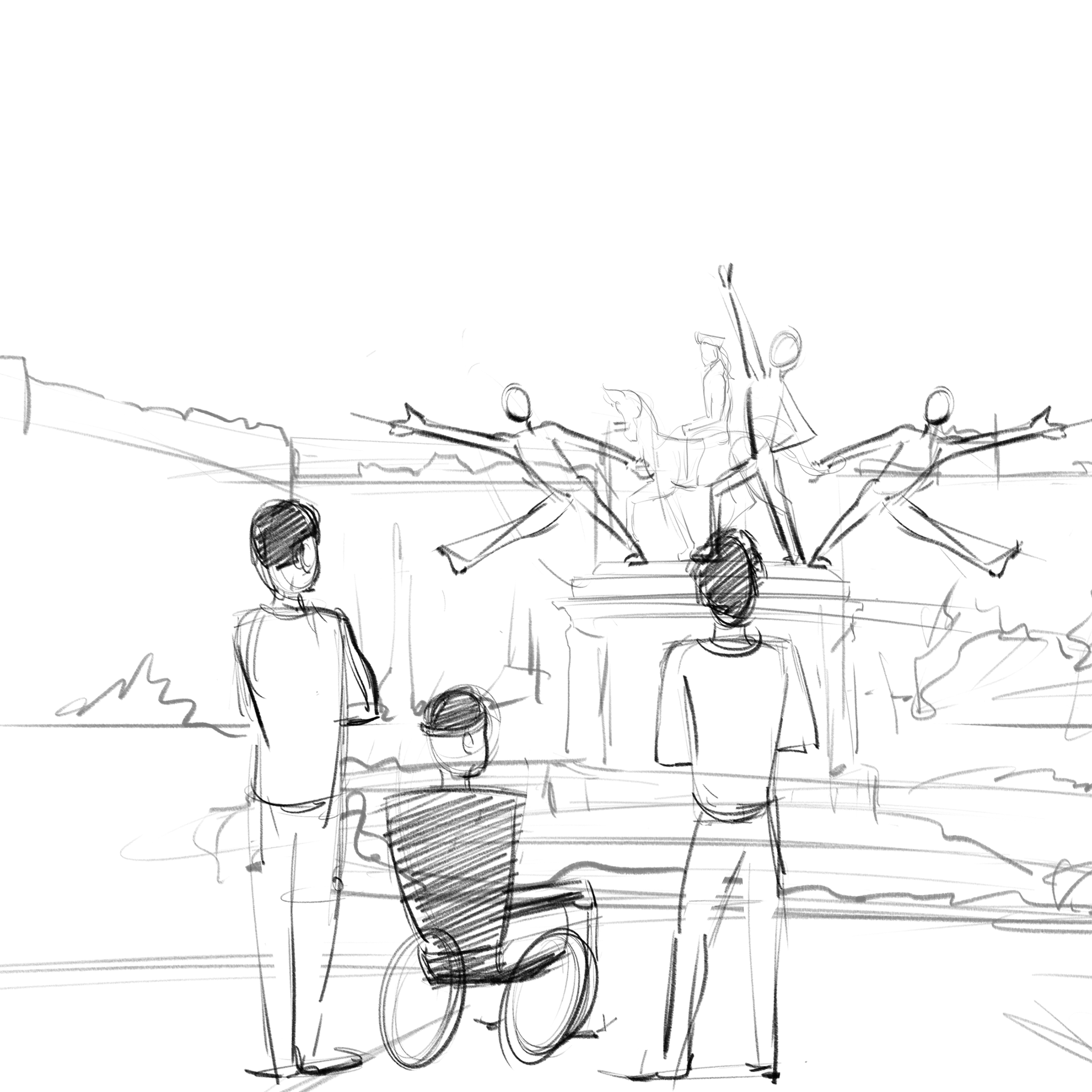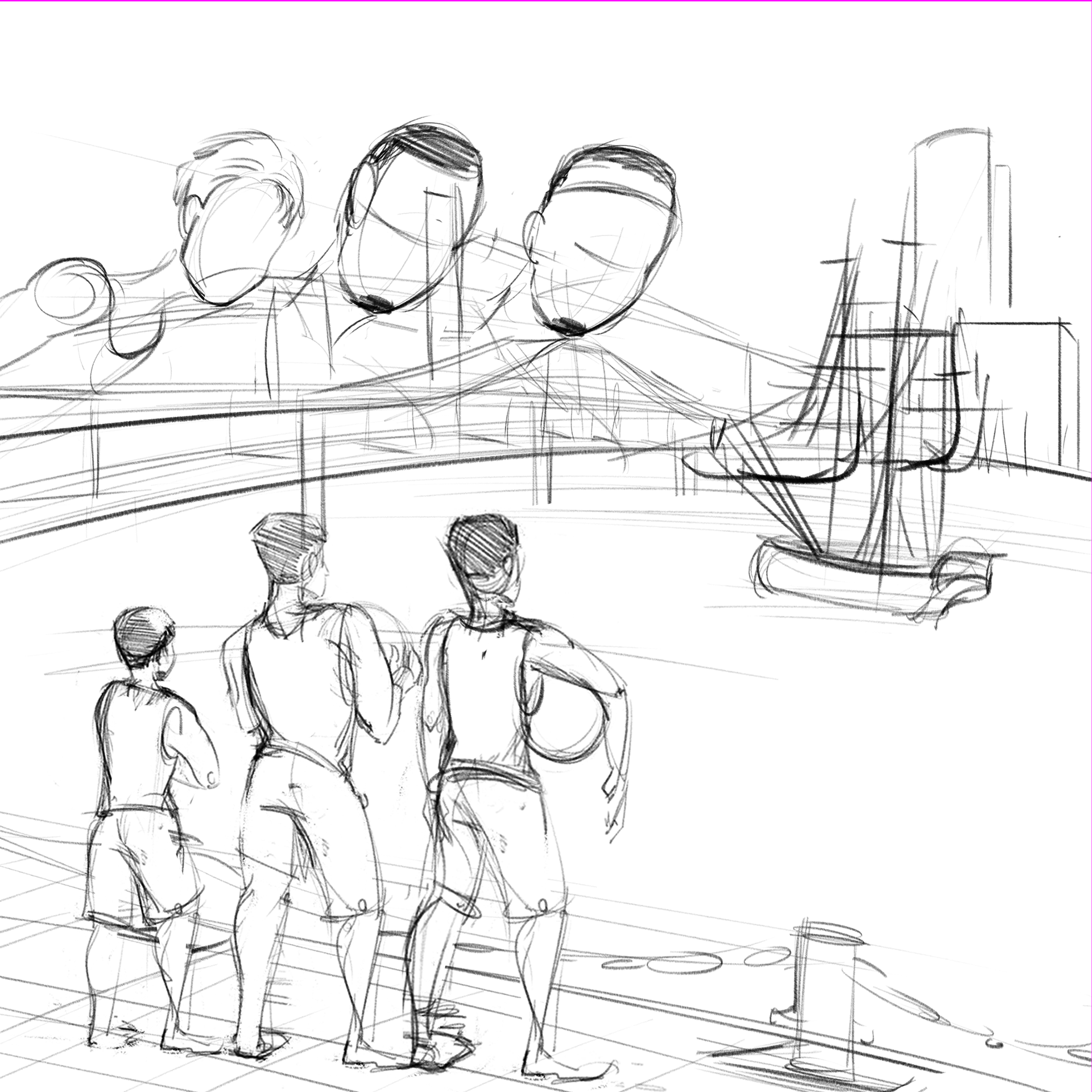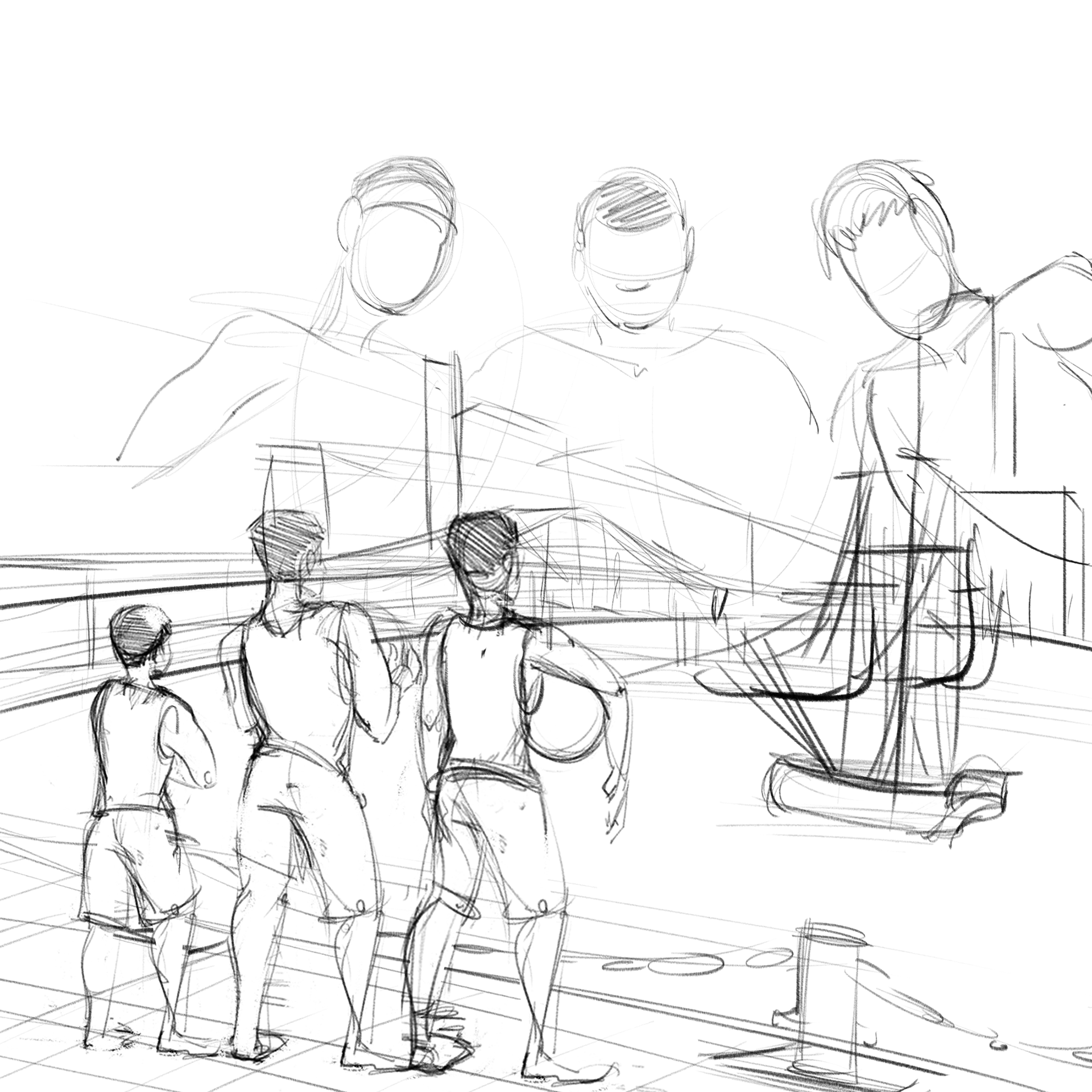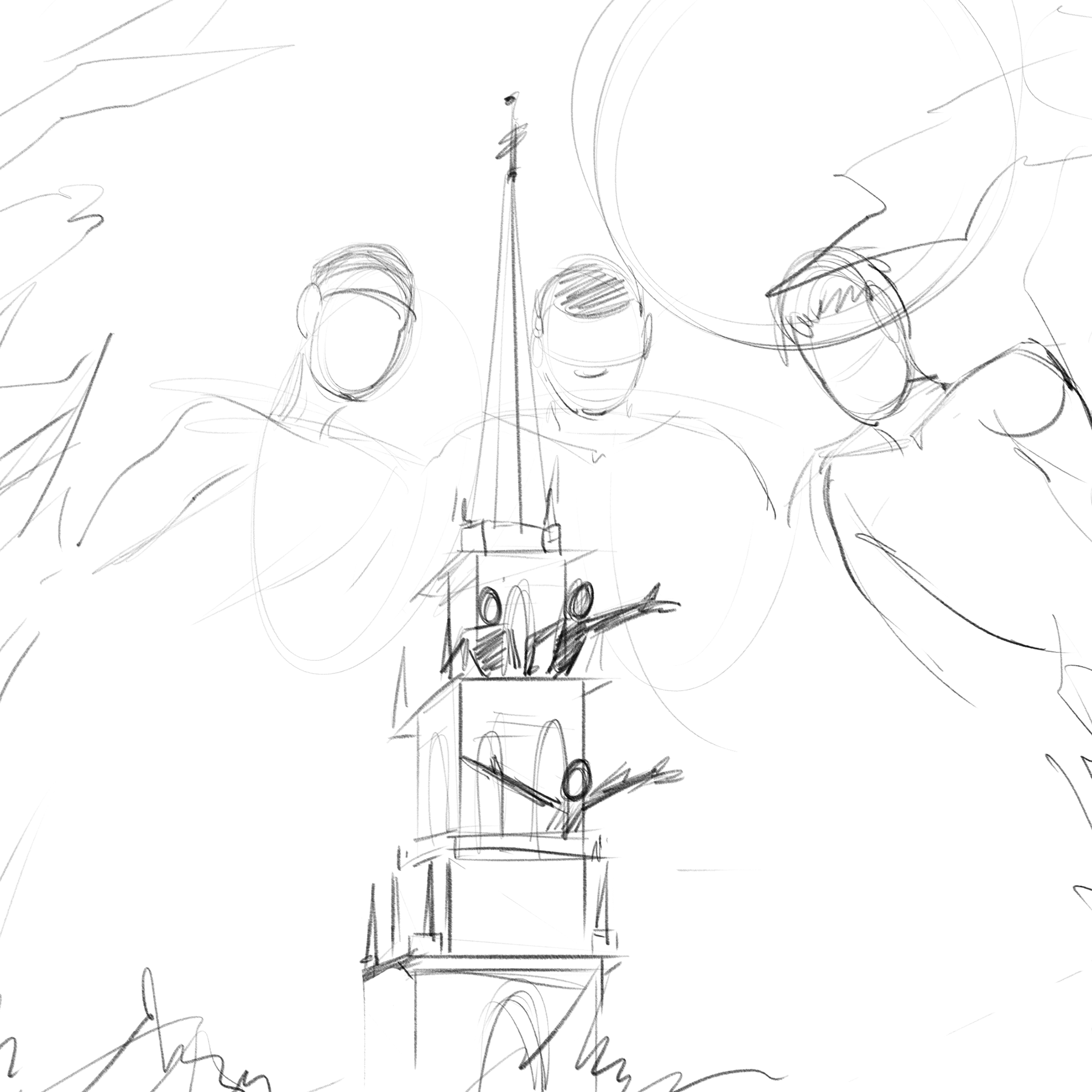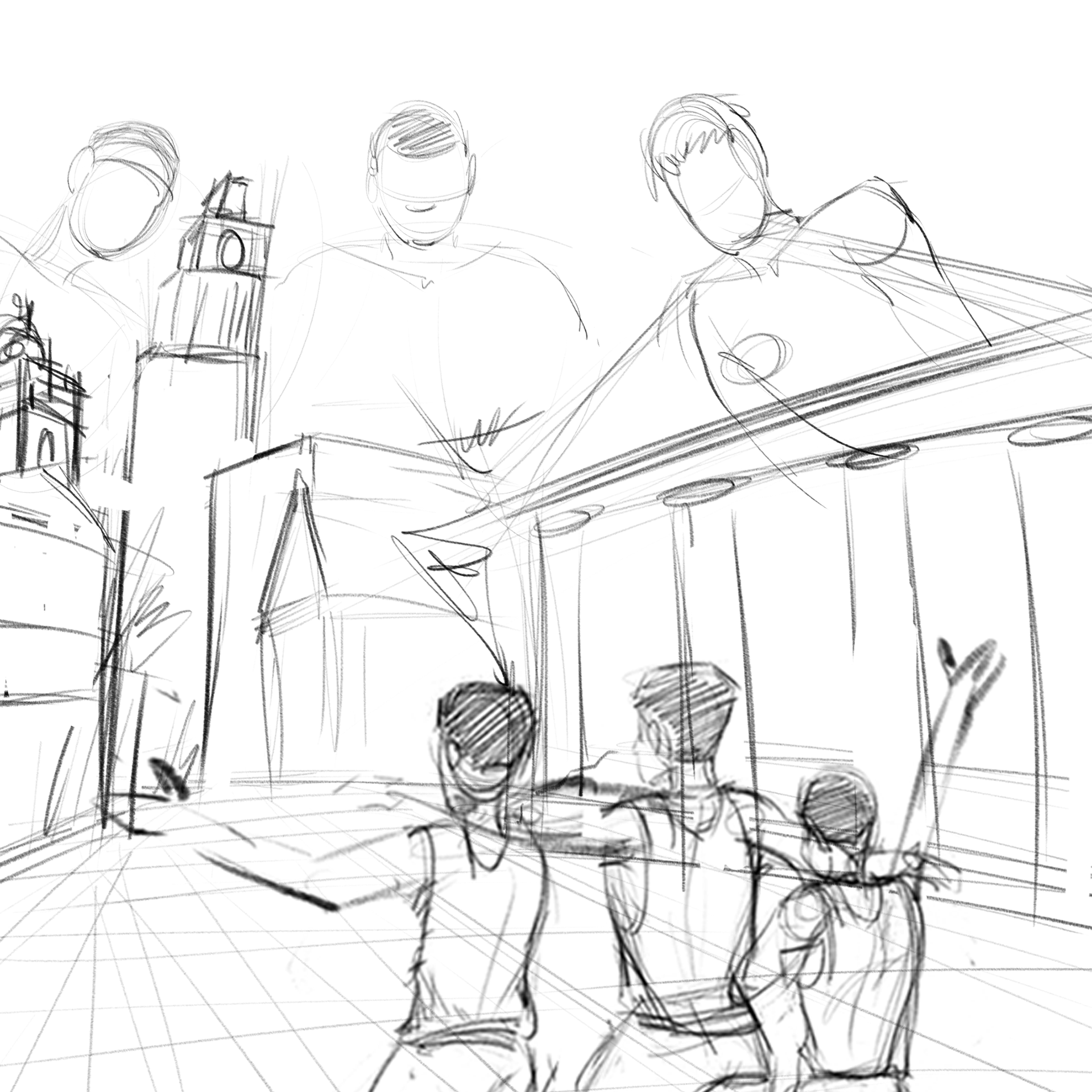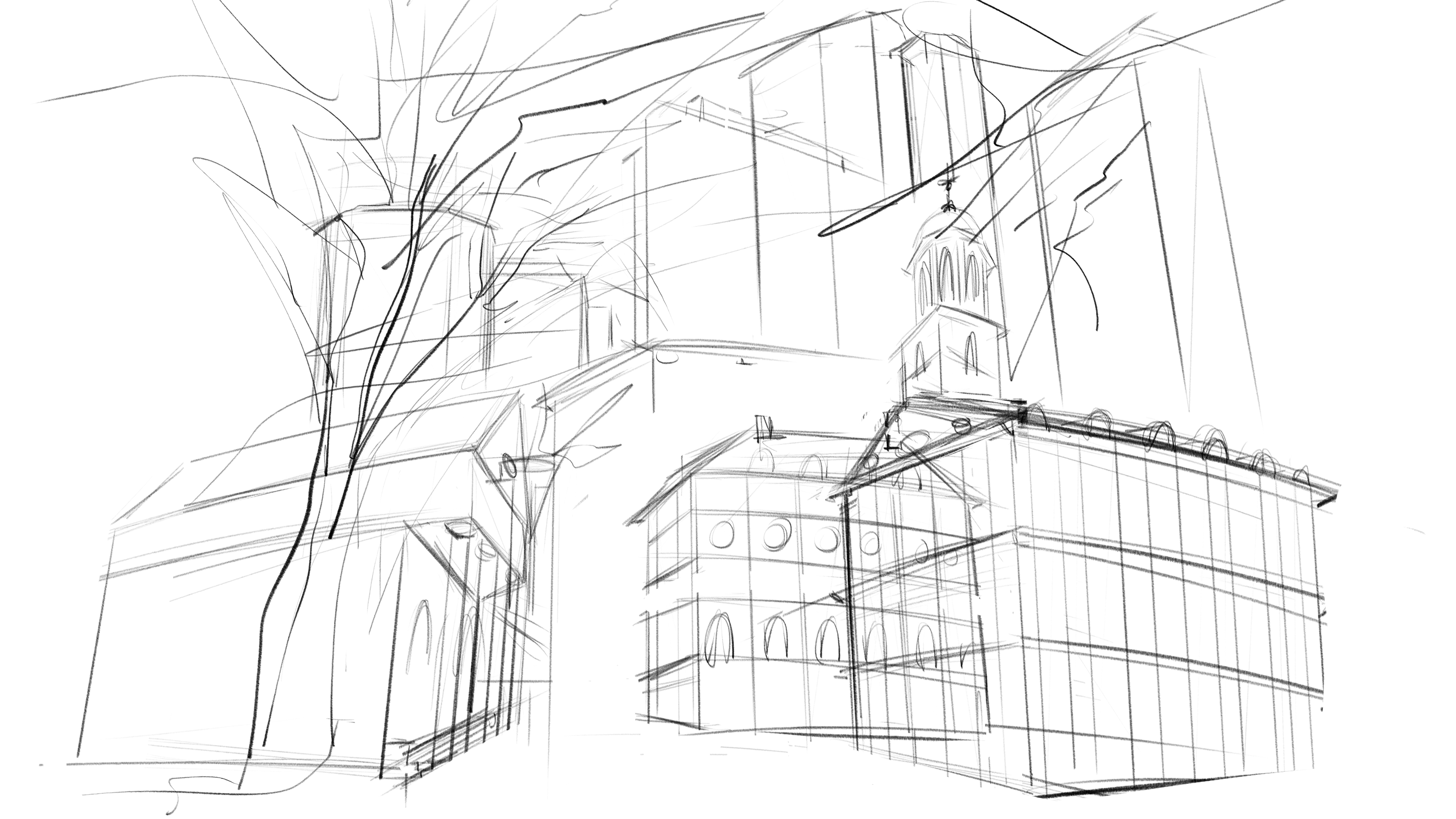 Painting process - I began with a minimal color palette in mind based on the team of each city. After sketching, I then painted all of the elements separately, by first blocking in the entire scene with simple shapes. This gif gives some idea of the process as I reveal each under layer of each element in the piece.
Character painting process - As you can see I approach painting everything about the same way. Sketch, silhouette, color blocking and then numerous layers lighting and detail.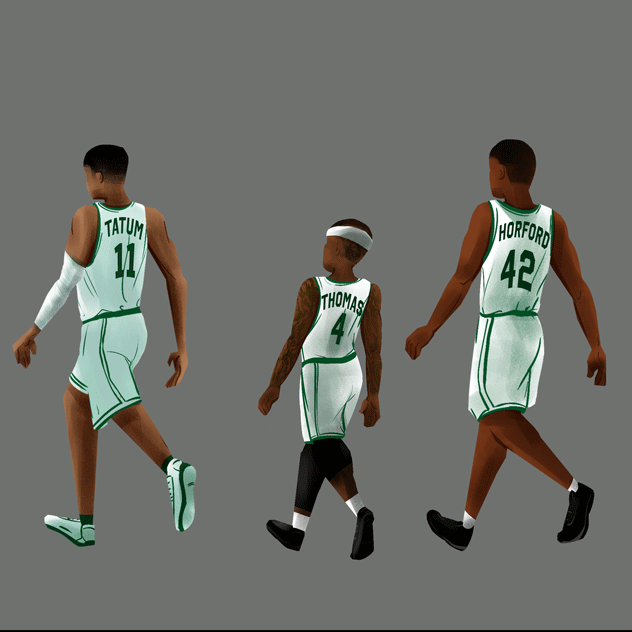 Even though some small elements and details were not really going to be seen on a small phone screen, I had so much fun painting them!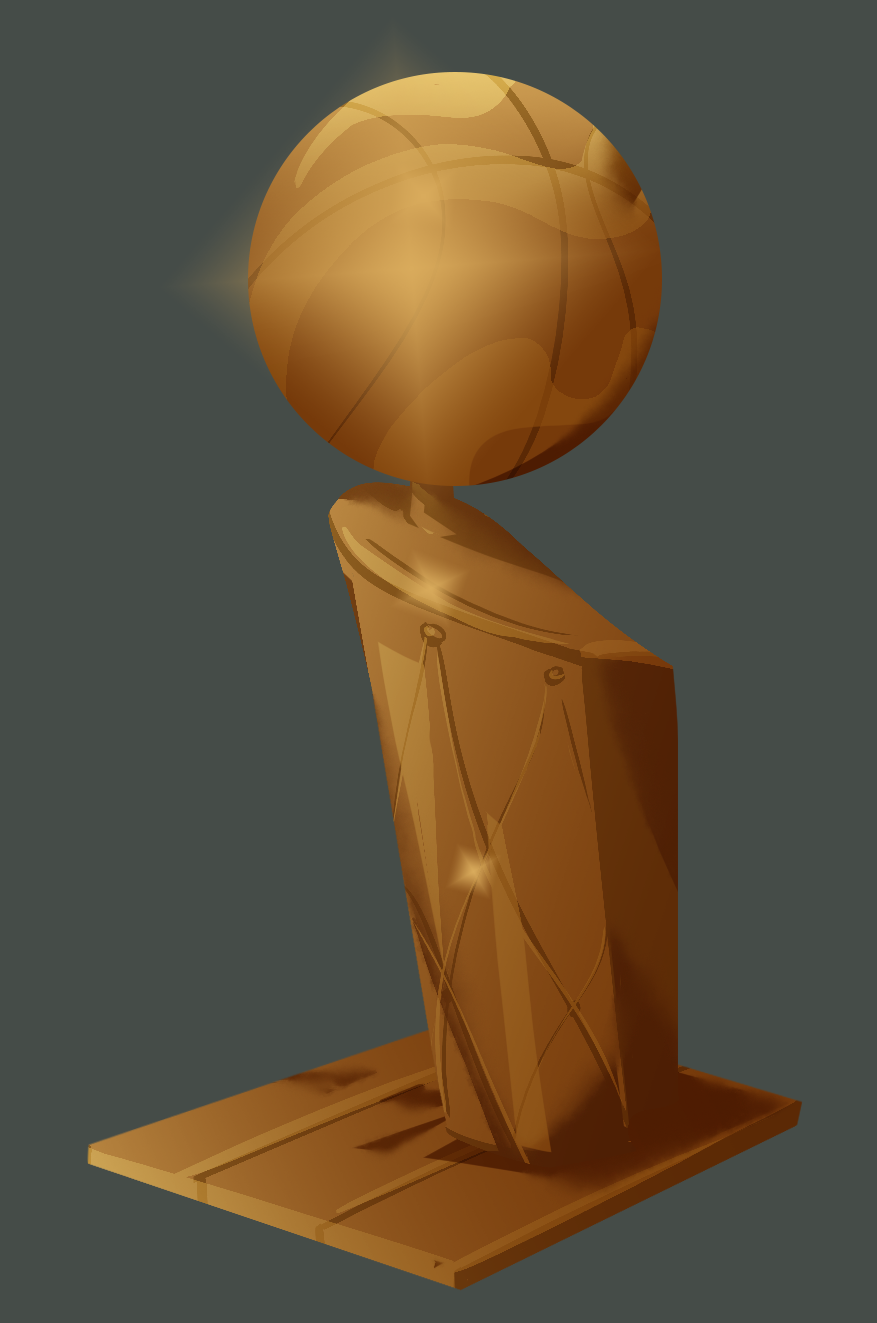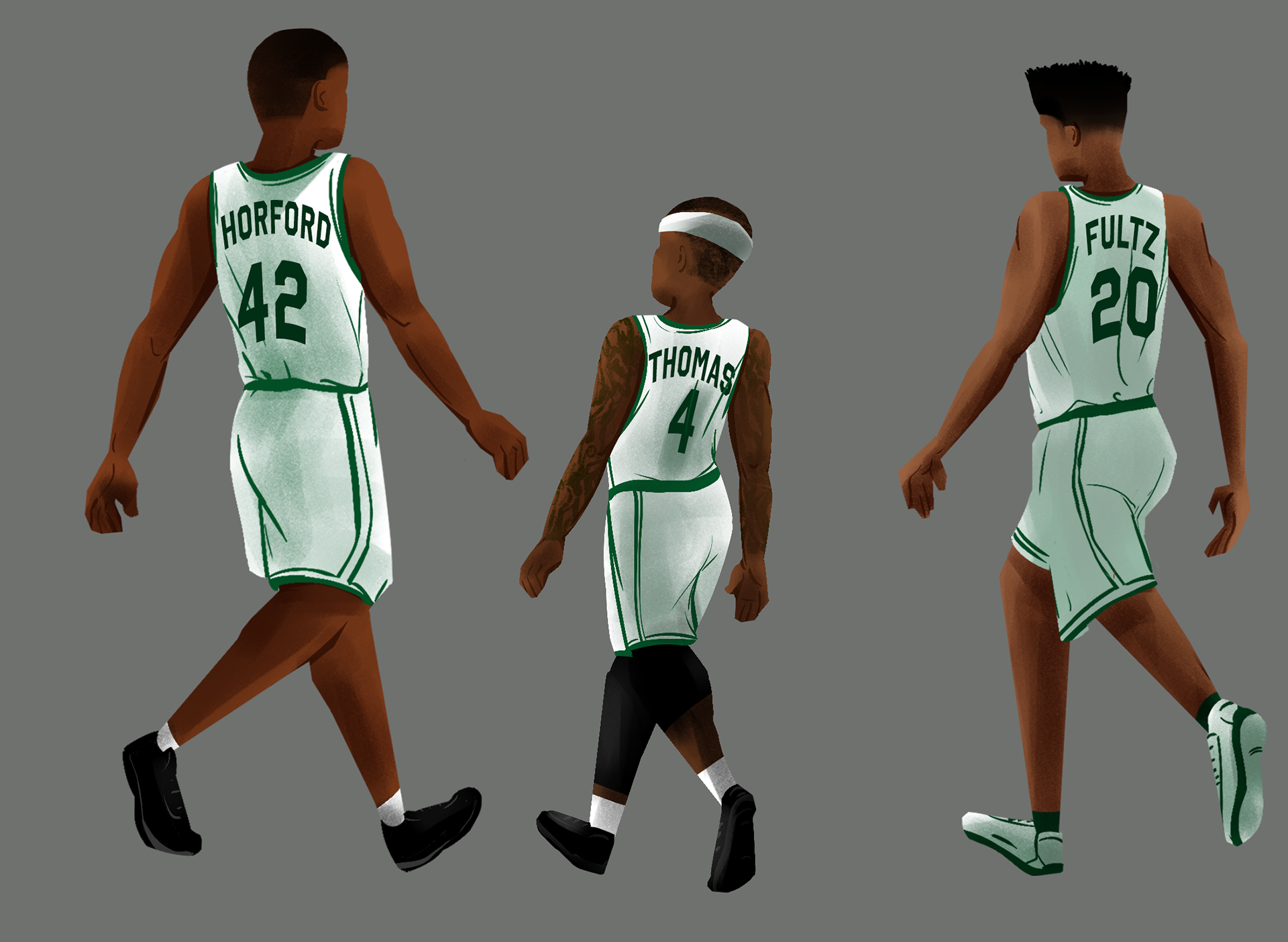 I went through the same process for each poster design. It was a blast to work on and I hope you enjoyed learning about it!