At Kognito, I contributed to a variety of design solutions on a diverse set of projects. As a graphic designer, I split my time between UI/UX challenges and illustration.
Change Talk
 was created for the
American Academy of Pediatrics
and was one of the last projects I worked on. The final result was an interactive IOS app built to to support the narrative of patient and family relationships. The in game interaction is about collaboration between health care providers and patient's families to elicit and strengthen their motivation to change their health behaviors. My team and I also designed the app to work on tablet, desktop, and web platforms. Below are a series of designs I worked on.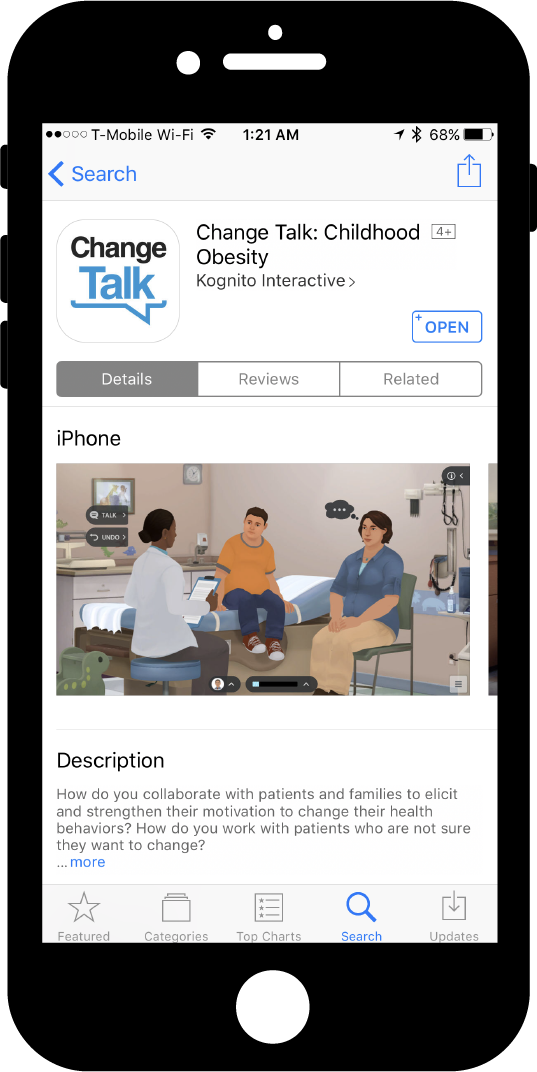 The design team was responsible for creating the entire look and feel of this product. We had many conversations and iterations about the opening loading scene, menus and logos.

Color pallete is typically one of the first elements the design team tackled in building a new simulation. Blue hues were chosen for their calming effect. Once the colors are defined the developers could globally apply the switches throughout the entire interface of the simulation.